Remarketing, also known as retargeting, is a form of digital marketing which targets potential customers based on their previous online behaviour. The majority of visitors to your website will not convert the first time they find you. Remarketing will help to bring prospective customers back to your website after they have left.
How does remarketing work?
Remarketing typically utilises "cookies", which are text files with small pieces of data that "remembers" your online activity. When you open a webpage or email, this sets a cookie in your browser. You may then start to see advertisements for the products or services you were browsing. These ads can appear on social media platforms such as Facebook or Instagram, YouTube, in articles, or on other websites. This then reminds a prospective customer about what they were looking at, and can encourage them to revisit the website and make a purchase.
What are the benefits of remarketing?
Did you know that on average only 2% of visits convert on the first visit to a website? Remarketing helps you to reach the other 98% that didn't convert, after they have left your site. Remarketing is effective as it only focuses on showing ads to people who have previously shown an interest in your products or services. This is why remarketing typically achieves a greater return on investment (ROI) than most other digital marketing methods.
Tips for effective remarketing
Remarketing works best when it forms part of a wider strategy, used in conjunction with inbound and outbound marketing. For remarketing to work, you need to be getting traffic to your website. Naturally, the more people that visit your website, the more conversions you will see. As retargeting only focuses on people that have already engaged with your brand online, it cannot be used to drive new visitors to your website, so you will need to use other methods. Content marketing, pay per click (PPC) advertising, search engine optimisation (SEO), and social media marketing can help to reach a wider audience and increase traffic to your website.
How to implement remarketing
If you want to go ahead with running a remarketing campaign, there are many platforms and tools you can use to get started. Facebook, Instagram and Twitter have native tools you can use to target their users. If you want to reach a wider audience outside of social media, third party platforms are available. However, for the best results, we recommend enlisting professional help from a digital marketing agency such as ourselves.
With over 15 years of experience, our team at DBS will ensure the best use of your budget by ensuring your ads are seen in the right place at the right time by the right people, so that you get the best possible ROI.
You deserve to work with a digital marketing agency you can trust, who gets results, and has your company's increased revenue as their priority, so contact DBS for all your marketing needs today.
Sign up to our newsletter
Get regular hints, tips and updates on internet marketing and web design.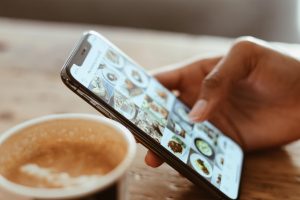 Remarketing, also known as retargeting, is a form of digital marketing which targets potential customers based on their previous online behaviour. The majority of visitors to your website will not convert the first time they find you. Remarketing will help to bring prospective customers back to your website after they have left. How does…
Read More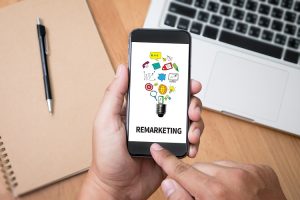 Remarketing can annoy some online users as they don't like essentially being followed around the internet after they have only visited a website once. However, despite this remarketing is continuing to prove a successful marketing tool, if used correctly. Here is our guide on how to make remarketing work for your business. What is remarketing?…
Read More