How To Make Remarketing Work For Your Business
Remarketing can annoy some online users as they don't like essentially being followed around the internet after they have only visited a website once. However, despite this remarketing is continuing to prove a successful marketing tool, if used correctly.
Here is our guide on how to make remarketing work for your business.
What is remarketing?
Let's start with what remarketing actually means. Also called retargeting, remarketing is a form of paid advertising that allows you to serve adverts to people who have previously visited your website or engaged with you on social media.
How does remarketing work?
Remarketing based on website behaviour works by using a pixel that is placed on a website that reaches individuals who have visited your website, gone on certain pages, or shown certain behaviour whilst on your site.
Engagement-based remarketing reaches people who have interacted with your social media content rather than your website.
If you have attempted remarketing but haven't noticed great results from it, you may be tempted to stop using it. However, it could be that you are not trying the best type of remarketing for you. Here are some of the different remarketing strategies you could use
Remarketing Strategies You Should Try
Basket Abandonments
We have probably always been in the position of going to a website, finding a product we like, and adding it to our basket but for some reason didn't finish the checkout. Remarketing with these people is a great tactic as it can encourage them to return to the site and easily complete their purchase. You could even create more enticing ads by including an offer. Whilst this can be effective, use it carefully as you don't want people to assume they will always get a discount if they use this method.
Alternatively, use these remarketing adverts as a way of promoting your brand and why using your brand will benefit them. For example, do you offer a longer warranty than competitors?
Visitors on price pages
If a user visits a page on your website that is about pricing, they are likely to be further along the sales funnel than someone who has only visited the home page. These users will automatically have higher intent and may be more responsive to your remarketing ads.
Previous Purchasers
You could try only remarketing to those that have previously bought from you. Make sure you time these adverts well. Try and avoid remarketing to them straight away as they have already spent money with you and this could end up causing frustration. The timing depends on the nature of the product or service you are selling. For example, if they have purchased a bed from you, it doesn't make sense to target them with another bed. However, you could remarket them with an offer on duvets or pillows that accompany their purchase.
As we mentioned earlier, be careful with the timing of these types of remarketing campaigns as you have managed to convert a customer and you don't want to put them off returning to you. You can avoid any negative backlash by ensuring the adverts are relevant based on their buying behaviour and include a frequency cap to ensure they are not being bombarded.
Industry Specific page visitors
You could try segmenting audiences depending on the industry. If you have different pages on your website dedicated to a specific industry, you can set up different remarketing campaigns to target these audiences individually. This allows you to create more tailored remarketing ads specific to their industry which could be a lot more successful and engaging.
Social Media Engagement
On Facebook and Instagram, you can remarket to people who follow your page, have engaged with your page, have sent you a message, and much more. You are able to combine criteria and exclude them to create some powerful remarketing campaigns. For example, you could create a remarketing advert that is only served to people who have visited or engaged with your content but currently do not like or follow you.
Video Views
This is a great option as it allows you to target people who haven't even visited your website but have engaged in your content. Whether your video is on Youtube, Facebook, Linkedin, Instagram, etc, you can target people who have viewed your video content.
Bear in mind that the rules vary depending on the platform. On Youtube, you can target people who have viewed any of your videos, viewed a particular video, or viewed an ad of yours. Meta (which includes Facebook and Instagram) and Linkedin allow you to target people who have watched a video, even if it's only partially and not finished it. Whilst this option is great as it increases the number of people you are remarketing to, you have to remember that the people who viewed the video until the end will have higher intent and may be more responsive to remarketing ads.
The strategies listed here are just some of the ways you can successfully incorporate remarketing into your overall marketing strategy. The results can be hit or miss, however, just because remarketing hasn't worked for you in the past, doesn't mean that you should ignore it or stop using it.
The great thing about remarketing is the fact you can tailor these campaigns in many different ways. It also comes with the benefit that remarketing is only used for people who have visited or engaged with your brand before and therefore are automatically further down the sales funnel or have had several touchpoints with your brand already which can increase the chance of converting.
Without a proper remarketing strategy, the chances you will not be the success. You can rely on DBS Digital to make effective remarketing ads with a solid strategy that will drive the re-consideration you desire. Our experienced team is ready to help.
Sign up to our newsletter
Get regular hints, tips and updates on internet marketing and web design.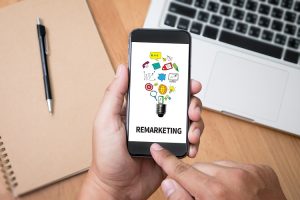 Remarketing can annoy some online users as they don't like essentially being followed around the internet after they have only visited a website once. However, despite this remarketing is continuing to prove a successful marketing tool, if used correctly. Here is our guide on how to make remarketing work for your business. What is remarketing?…
Read More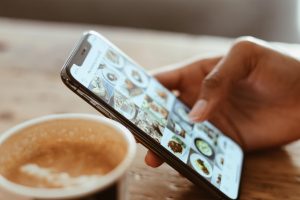 Remarketing, also known as retargeting, is a form of digital marketing which targets potential customers based on their previous online behaviour. The majority of visitors to your website will not convert the first time they find you. Remarketing will help to bring prospective customers back to your website after they have left. How does…
Read More