How To Get More Reviews For Your Business
An overwhelming majority of consumers read reviews when looking for a local business. It takes several positive reviews before the trust is earned by the potential customer. This is even before they decide to use your service. Whilst a positive review clearly is a powerful thing, a negative review can also be damaging to a company and lead to loss of revenue and pressure on your business. However, there are ways you can control the reputation of your business by understanding how to effectively gain more reviews.
Just like Social Media Advertising, Search Engine Optimisation, or Pay Per Click Advertising, reviews need to be a vital part of your overall digital marketing strategy. In this article, we discuss how you can get more reviews for your business and how you can stay on top of your reviews.
Ask ALL your customers
Participation rates for reviews vary. It can depend heavily on how you have asked for the review when you asked for it as well as the demographic of the customer or client. The best way to improve your chances of receiving a great review is to ask ALL your customers and make it a standard part of your after sales process.
There are several ways you can ask for reviews. You can either ask for them directly by emailing or texting them if you have the customer information and permission to do so. If you do not have their details, do not fear, there are other ways to get reviews. Ensure you are promoting a reviews URL (website link) on your emails as well as on other marketing material. Whether this is a flyer, your packaging, appointment confirmation cards, business cards or in-store if you have a bricks and mortar location.
Don't be afraid of a negative review
It is never nice to hear anything bad about your company or your customer service, which is why some businesses are reluctant to ask for reviews in fear of a bad one. However, this is not the approach to take. If you do receive a negative review, it's not the end of the world. Most consumers expect to see some negative reviews as no one is perfect and the same goes for businesses. However, if the fear of a negative review stops you from actively seeking reviews in general, it can be a waste of a great opportunity to grow your company. Negative reviews can also provide great insight into areas of your customer service which can highlight issues you may need to address.
Respond to all reviews
Regardless of whether a review is negative or positive, ensure reviews are acknowledged and replied to. Replying to reviews shows that you are on top of your reviews, take the time to respond to your customers which can help show that your brand cares about what their customers think.
Don't ignore bad reviews, these need to be replied to as well. As we discussed earlier, receiving negative comments is never nice, however you have to use this as an opportunity to show others that a negative review doesn't stop you from trying to provide the best service possible. Send a reply saying you are sorry to hear they are not happy with the product and service and actively seek feedback on how they think you can improve. Even if they don't respond, others will see that you want to fix any mistakes you have made and this can go a long way to earning the trust of future customers.
Responding to positive reviews should also be standard practice too. People have taken time to review your company and this effort should be awarded. Not only can it make the reviewer's opinion feel appreciated, it can help strengthen the relationship between the customer and your brand, increasing the chances of repeat custom or referral through word of mouth.
Make it easy to leave a review
As we said before, leaving a review takes time and effort from the customer's point of view and therefore you need to make the process as quick and simple as possible. Your review rate will drop substantially if people find it over complicated to leave a review. If it is not simple, they will simply give up and leave.
Fortunately, it has never been simpler to get people to leave reviews. Display reviews clearly on your website and provide customers with access to a review or feedback form. You could add a Google review or Trustist link to any emails you send, order confirmations, blog posts and email footers.
Wherever you put links to a review, ensure it's obvious that this is where customers should go to leave reviews. If it isn't clear, people won't bother.
Claim online listings
Search engines such as Google and Bing are key places where people leave reviews. Therefore, it is important that you claim the relevant listings on these platforms for your business. Once you claim these listings, you can provide your customers with a simple link for them to leave a review. Select sites like Google, Bing or other major sites like Facebook to collect reviews. Selecting sites that people are already using on a regular basis will increase the likelihood that they will already be logged in on a device and ready to leave a review with no fuss.
Monitor your reviews regularly
A previous point we made was that reviews should be replied to regardless of whether they are positive or negative. However, you also need to take into account the time it takes for you to respond. Whilst it is great to leave a reply, if your reply is months after the initial review, it won't have the same impact and can come across negatively to other potential clients.
Therefore, monitor your review sites as well we your Google My Business profiles on a regular basis. Use email notifications to know straight away when a review has been submitted so that you can respond in a fast and efficient manner, making a great impression on existing and future customers.
Time your request for a review well
Test to ensure you are asking for reviews at the right stage of the customer journey. Whilst you do not necessarily want to bombard them and ask for a review immediately (Depending on the nature of the industry, the customer may not have even had time to use your goods or services yet), you do not want to leave it too late. Customers are far less likely to leave a review after a certain amount of time as they may have forgotten some elements. Therefore, you want to find the sweet spot when the customer experience is still fresh in their mind, but it doesn't feel rushed.
This sweet spot will inevitably be different depending on the industry. For example, if you run a restaurant or coffee shop you may want to ask for a review when they get their bill. However, if you are an ecommerce company that delivers products, ensure you wait until you know they have received the item and have had enough time to use it.
As the moment will be unique for each business, test to see what works best for you.
Use automation
Increase the likelihood of a steady stream of regular reviews by incorporating requesting reviews as part of a workflow. For example, you can use email programs such as Mailchimp to create email campaigns which will trigger a certain amount of time after an order has been made (or whatever other parameters you want to set). This takes the manual aspect of requesting reviews out of the process, making it much more time efficient and will hopefully lead to more reviews.
Understand that getting reviews can take time
Be realistic with how many reviews you will get. A lot of people only leave reviews when they are angry about a product or service, so don't get disheartened if the uptake of reviews is not as high as you were expecting. Incorporating a review strategy into your business can also take time. However, when you stick to it and see more reviews come in, overtime you will hopefully notice the numbers increase.
Consumers rely on reviews, especially when purchasing high ticket items or making an online purchase. So, if you do not already have a review strategy in place, now is the time to enforce one. Not only will reviews help other customers, but you can also build a fantastic online reputation, help you stand out against competitors, improve your SEO and hopefully see a boost in your business.
At DBS Digital, we can assist you with your digital requirements, whether you need Website Services or Digital Marketing Services to help boost your organic, paid, social media, and direct searches. Professionalism, quality, and reliability are some of the key actions that create good reviews that will benefit you and your business. To learn more, make sure to get in touch with our specialist team today.
Sign up to our newsletter
Get regular hints, tips and updates on internet marketing and web design.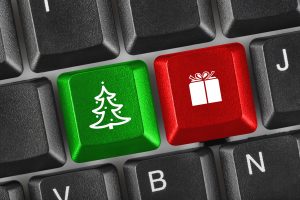 Boosting your website's visibility during the Christmas season through effective SEO strategies can be a valuable gift to your online presence. Here are some tips to help you make the most of SEO during the holiday season: Keyword Research Start by conducting thorough keyword research to identify Christmas-related keywords and phrases that are relevant to…
Read More